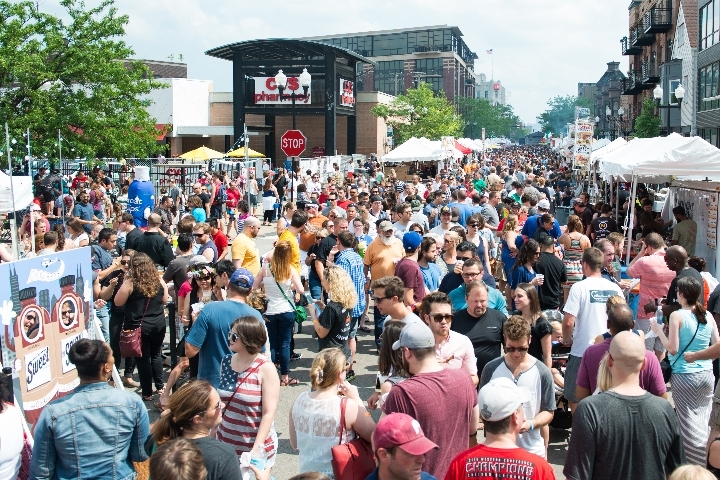 Chicago is all about neighborhoods and June welcomes in warmer weather and some of our best local events. Whether it comes to music, food, beer and even a parade or two, we sorted out our Top-9 favorite attractions for the month in 2017.
Maifest in Lincoln Square—June 1 through 4 –It's all about beer, lots of beer, at Maifest, in the heart of the square. Live music and great German food throughout the festival, as well.
https://www.timeout.com/chicago/things-to-do/maifest
Do Division Street Fest in East Village–June 2 to 4—10 city blocks of Nationally recognized bands, great local food, and sidewalk sales in the heart of one of Chicago's best neighborhoods. What isn't to like?
http://www.do-divisionstreetfest.com
Rib Fest in North Center—June 9 to 11–One of Chicago's biggest Rib Fests with live music some of the best, award-winning area vendors from Chicago and surrounding suburbs. Vote for your favorite Rib Fest vendor of all.
http://www.ribfest-chicago.com
Andersonville Midsommerfest—June 9 to 11—A celebration of Swedish heritage, local food, and dancing at Clark Street and Foster Avenues.
http://www.andersonville.org/events/midsommarfest/
Pilsen Food Truck Festival—June 10 and 11—Featuring more than 35 local food-truck vendors from Pilsen and beyond, this food-centric event at 18th Street and Allport also features live music programmed by Thalia Hall.
https://www.pilsenfoodtrucksocial.com
Green Music Fest—Wicker Park—June 10 and 11–Tons of great food, live music on three stages, promoting an environmentally friendly lifestyle;;;
http://www.wickerparkbucktown.com/greenmusicfest/green-music-fest/
Printer's Row Lit Fest—June 10 and 11—This event features book publishers, local booksellers, panels, and discussions. This is the largest book-related event in Chicago and a nationally recognized, literature event.
Taste of Randolph—West Loop—June 16 to June 18: The West Loop has become one of Chicago's meccas for the best food and some of the best will be here this year including Publican Quality Meats. 6 blocks long and nationally acclaimed musical acts, as well.
https://www.starevents.com/event/taste-of-randolph/
Chicago Pride Parade in Lakeview—June 25–More than 1,000,000 attendees every year attend the LGBT Pride Parade at Halsted and Waveland avenues.